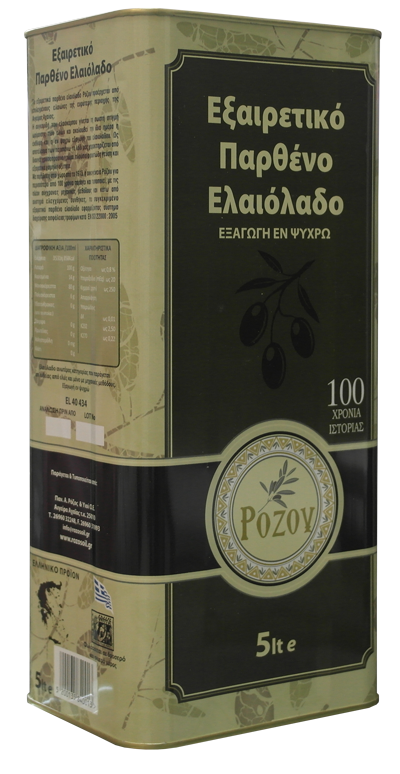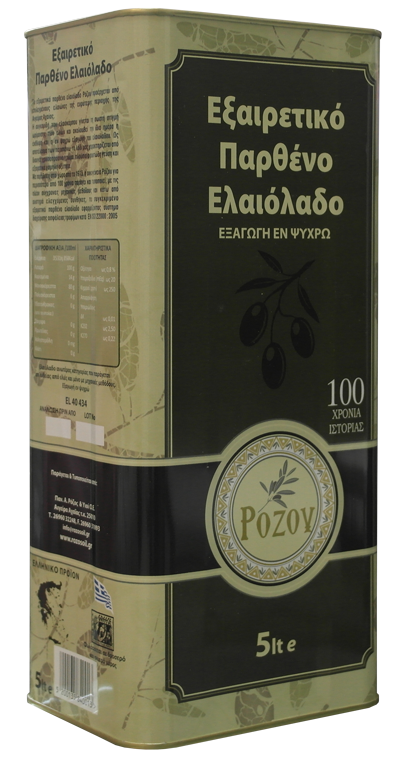 High quality olive oil produced directly from olives and only by mechanical methods with cold extraction.
The exceptional virgin olive oil of Rozos comes from selected olive groves in the wider area of ​​Aigeira, Achaia. The olive fruit is harvested at the right time for the olives to ripen, followed by the pressing and cold extraction of the olive oil on the same day. As a result of the above, our oil is characterized by a clear golden green color, rich fruity taste and extremely low acidity. With a tradition in the field since 1915, the Rosu family for more than 100 years produces and standardizes, with the most modern mechanical methods and under strictly controlled conditions, this particular extra virgin olive oil by applying food safety management system according to EN 130 22000: 2005

Rich Full Taste

Cool Export

Low Acidity
Get to know the whole range of our products
Are you interested in our products?
Are you a professional and want quality virgin olive oil for your business?
Call us now for more information.